About Rain Landscape & Property Development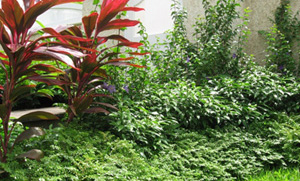 Our experience & knowledge in the landscape industry has earned us a high reputation in creative landescape design,lawn and garden maintenance, quality service, with experience and exceptional value. We have provided high quality, artistic landscapes for residential and commercial settings to the residents of Barbados for many years.
Our professional staff is experienced and qualified in the landscaping and property development industries. They take pride in their quick and efficient completion of every landscape design, regardless of the challenges it may present. Their property development experience allows them to transform non-traditional real estate opportunities into high-performing assets, and to unlock the true value of previously undervalued properties.